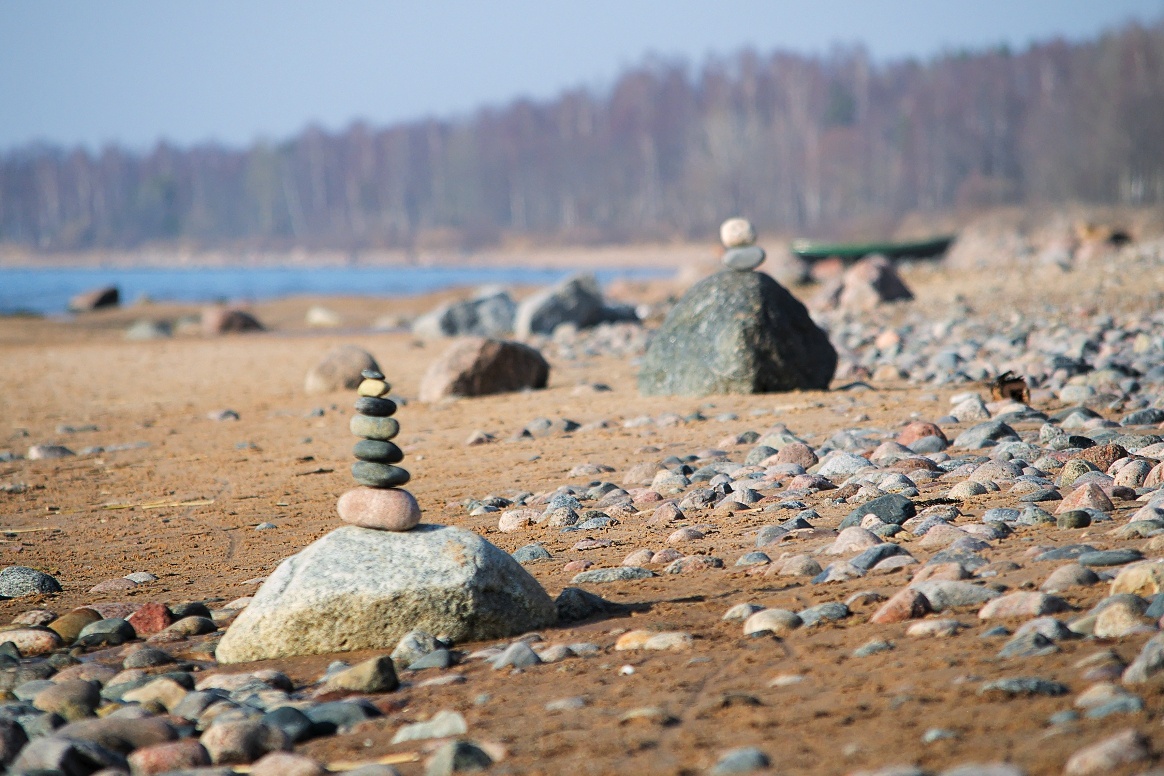 Latvia, Lithuania and Estonia are three countries in Europe where you can enjoy the healing power of beautiful and unspoiled nature and experience centuries-old authentic restorative and soothing rituals; nourish your body with natural and delicious local cuisine, watch amazing sunsets on secluded beaches, and fall in love with their vibrant capital cities and charming countryside towns. Latvia and other Baltic states boasts unusual number of sacred healing locations with rejuvenating energies on body, mind and soul. 
Our yoga holidays in the Baltic States include accommodation in quality and relaxing environment, daily yoga and meditation classes lead by English speaking and internationally acclaimed teachers, nourishing and healthy meals, traditional well-being rituals and exciting authentic activities together with locals.  
Feel free to contact us today and get your personalized tour itinerary! We will warmly welcome you and will be happy to answer all your questions!
SUMMER SOLSTICE YOGA HOLIDAYS IN LATVIA

18-23 June 2018 / 6 days / Small group

We invite you to an authentic yoga holiday during the magical Summer Solstice time in beautiful Latvia. Daily restorative yoga and transforming meditation classes, lead by India Jivaeva, a healing therapist with internationally acclaimed experience, will bolster your sense of well-being and bliss; India's loving approach will allow you to relax and realize your own potential for self-awareness and inner joy. You will experience authentic traditional rituals and feel their rejuvenating effect on your body, mind and soul. Each day there will be exciting day tours to ancient sacred sites and beautiful nature, to UNESCO heritage city of Riga, European Region of Gastronomy 2017, and romantic castles. In your free time, pamper yourself with various spa procedures and try delicious local dishes, as well as many other things your body will be thankful for.

This will be a meeting of soul mates, a beautiful and life-changing experience, filled with new adventures and discoveries. You will be very warmly welcomed!

Holiday highlights:
- recharge and realize your own potential through daily yoga and transforming meditation classes;
- visit beautiful sacred sites and feel their healing effect on body, mind and soul;
- get once-in-a-lifetime experience during authentic Summer Solstice celebration and traditional folk-song meditation;
- immerse in the local culture through exciting day tours to one of the most beautiful European capitals Riga, charming countryside castles and breath-taking natural sites;
- enjoy unique spa and well-being procedures such as sauna ritual, amber massage or herbal bath;
- taste delicious and healthy local cuisine from the European Region of Gastronomy 2017;
- relax, restore your energy and feel looked after.

Price: 876 EUR per person (if booked before 23 April) / 926 EUR per person (from 24 April).

What's included: accommodation in a standard twin or double room (double occupancy) for 5 nights with breakfast and dinner, 2 daily yoga and meditation classes, all tours and activities, folk song meditation, authentic sauna ritual and Summer Solstice celebration, use of swimming pool, transfer from/to Riga, tax.

What's not included: airfare to/from Riga, insurance, visa (if required), lunch, personal expenses, individual meditation sessions, spa procedures.

Please send us an e-mail or contact us by phone for bookings, additional information or detailed itinerary! 

LOVE YOGA & LOVE YOURSELF 

Private yoga, well-being and cultural holidays in Latvia (6 days) 

Enjoy the luxury of unspoilt, untouched and safe environment. Feel special and looked after and escape from the pressures of everyday life. Enjoy relaxing spa accommodation and aromatic body procedures for your pure satisfaction. Connect with your inner self during daily yoga classes. Explore Top 10 travel destination this year and try new experiences during exciting daily cultural tours.

Holiday highlights:
- private daily hatha or kundalini yoga classes with English speaking teachers;
- daily sightseeing tours. You will visit Riga, Europe's widest waterfall Venta Rapid, Gauja National Park, Rundale Palace, Pokaini sacred forest and much more...
- try new things and experiences, and make happy memories while enjoying fine dining, boat tours, authentic folk music concert and other activities;
- visit power and sacred places, remote beaches and fairytale forests and feel how these inspirational landscapes benefit your soul;
- connect with the local people and feel welcomed like a guest, not a tourist;
- in the evening, enjoy relaxing and detoxing rituals including sauna, spa and massage;
- breathe in loads of clean air and feel how nature renews your spirit.

Tour price: 1122 EUR per person (for group of 2); 835 EUR per person (for group of 4); 752 EUR per person (for group of 6). Included: 5 nights in spa hotel 60 km from Riga (in Sigulda), breakfast, yoga classes, all tours, local guide, sauna ritual, folk concert, pick-up/drop-off from airport, all activities and surprises. Not included: travel to/from Riga from your country, meals, spa procedures, personal expenses.

All tours & activities can be altered according to your interests and preferences.

Please scroll down to the bottom of this page to download detailed tour itinerary, or e-mail us for bookings and questions. 

YOGA, WELL-BEING AND FEEL-GOOD BREAKS IN RIGA /2 or 3 days/ 

Even if you have only a weekend free, you can escape from the routine and visit one of the most beautiful European cities Riga. Big part of this spectacular capital city it is included in the UNESCO World Heritage list and it invites with plenty historic and culture attractions, quality spa salons willing to take care of your personal well-being, and is also a paradise for all vegetarians and vegans with many places for healthy, mouthwatering meals. 

While on a well-being break, you will have the opportunity to take care of your body, mind and soul in the private yoga classes with English speaking teachers. Different kind of yoga (hatha, ashtanga, kundalini) available for all levels of practitioners. We recommend for you to book also authentic sauna ritual which offers unique healing experience and is one-of-a-kind in the world, or attend a spa salon for complete relaxation. You will also spend time in Riga and visit its most spectacular landmarks, including Old Riga, Art-Nouveau District and Central Market. Meal options available in fine-restaurants or cozy cafeterias according to you preferences, diet and budget. 

Price: from 320 EUR (per person)

Included: accommodation in the spa, art or boutique hotel or ethnographic guesthouse; private local guide in Riga, private yoga classes in modern studio with English speaking teacher, pick-up and drop-off from the airport, tour design and planning, tax. Not included: travel to/from Riga, meals, personal expenses. 
*pictures from Pinterest, www.jogasfestivals.lv and www.gungas.lv